This behavior can occur as a result of corrupted Send/Receive Groups or Send/Receive Deactivated.
If the Send/Receive Groups is corrupted you have to create a new one
Option 1 – How to create a new Send/Receive group in Outlook: (I'm using Outlook 2010)
1. Click File, and then click Options.


2. Click the Advanced tab.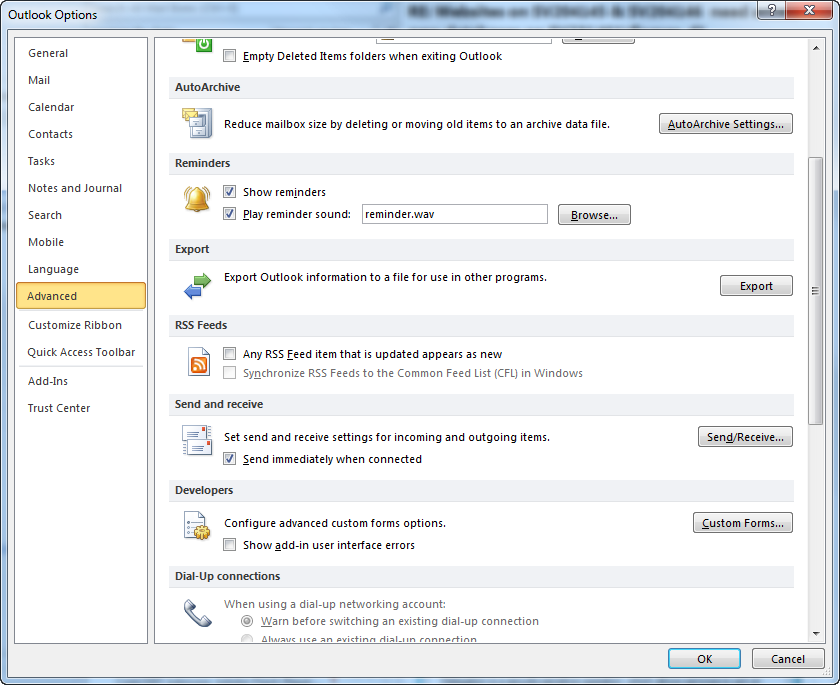 3. In the Find Send and Receive section, click Send/Receive.


4. Under Group Name, click the group, and then click Copy.
5. Under Send/Receive Group Name, type the new group name, and then click OK.
6. Under Group Name, click the old group name.
7. Under both When Outlook is Online and When Outlook is Offline, click to clear the check box for
Include this group in Send/Receive (F9).
8. Click Close.
9. Quit Outlook, and then restart Outlook to see if this resolved your issue if not proceed to the Option 2 below
Option 2 – Check Send/Receive Deactivated.
1. Go to the Send/Receive tab in Outlook Ribbon



2. Click the dropdown on Send/Receive Groups and ensure that Disable Schedule Send/Receive is not checked