Recently I was in a conference organised by the Trailblazer of the RCCG, House of Praise London whereby one of the conference speakers talk about drones and since then I have been doing research to see if there is any investment opportunity. In this post, I will highlight findings, the investment opportunities and some companies that worth look at. To start with, I'm not making any investment recommendation but this post is for Educational and Informational purpose only.
What are Drones?
Drones are any unmanned aircraft or ship that is guided remotely. They are aircraft with no crew or passengers on board (Unmanned Aerial Vehicles – UAV)
Drones has been used extensively in the military over years, but recently commercial and private drones are changing rapidly.
Drones come in a broad range of shapes, sizes, and with various functions
Drone Applications
Drones are used in many areas and what's more, there is no end when it comes to their possibilities.
Therefore, the areas of applications are numerous today and there is the growing use of drones all around the world. Below are some of Drone's application
1. Farming & Cultivation
2. Wellbeing and Health
3. Distribution and Delivery
4. Security
5. Protection
6. Taking pictures and photos
7. Cinematography
8. Film shooting or making movie
9. Inspections and Mapping
10. Survey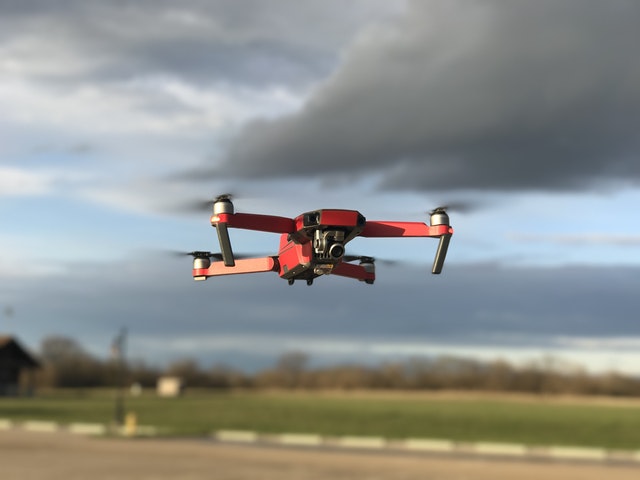 The Future
It is without any doubt that the drone technology is taking over the aviation industry. Many companies have shown key interest in this technology due to the many benefits that come with using drones. The attractive nature of the drone technology industry has most of the investors and firms thinking about investing in it. If you are interested in investing in drone technology, here are some major facts you should consider before you invest.
https://www.skydrone.aero/blogs/news/key-facts-you-should-know-before-investing-in-drone-technology
• The demand for drones has been forecasted to rise up to 10% by the year 2020. This has been predicted to be equivalent to 4.4 billion dollars in revenue.
• The defense bodies are gradually spending more on the technology which will in turn increase the demand for drones. Therefore more drones will have to be manufactured to satisfy the increasing demand.
• Both the commercial and consumer demand will be more likely to thrive. Some people are yet to realize and use this fascinating technology and when they do they will want more of it. This will increase the sales for the drones as seen in the sales of smartphones since the year 2007 when the iPhone was introduced.
• With time there will be many sectors to invest in when it comes to the drone technology. Give yourself time to allow the industry to grow bigger and create more room for more investments. Some of the investments that could come up are video compression and image processing, mapping and other software flight technologies.
https://www.paysa.com/blog/2017/06/12/5-companies-investing-in-drones/
Opportunities
Because of the future of drone, there are many opportunities that comes with it ranging from job to investments opportunities.
Job Opportunities
There are many job opportunities Drone pilots, Drone Software programming/Applications, Drone maintenance and repair for more opportunities please check the following link
50 Lucrative Drone Business ideas & Opportunities – http://www.profitableventure.com/drone-business-ideas/
Business Insider – http://uk.businessinsider.com/how-to-start-a-drone-business-2017-8
Investment Opportunities
Companies such as Amazon, BAE, AeroVironment, etc are investing in drone now to lower the operational cost and to beat completions. Also the companies that manufacture the components used in drone need to be checked because there would be demands in future.
Top Drone Stocks to check – https://www.fool.com/investing/2017/05/25/3-top-drone-stocks-to-buy-in-2017.aspx
5 Companies Investing in Drones – https://www.paysa.com/blog/2017/06/12/5-companies-investing-in-drones/
Conclusion
From my own little research, I believe the right time is now to look into various opportunities in Drone – Jobs or Investments. I remember 4years ago when my brother-in-law introduced "BITCOIN" to me when it was $13.36 and last week Friday it broke $5120.
Your comments are welcome.